Preventive and regulatory

Preventive and regulatory
Simply track all your recurring services and significantly reduce processing time. You ensure perfect execution and high-level reporting.
✔️ No installation ✔️ Free trial ✔️ No credit card required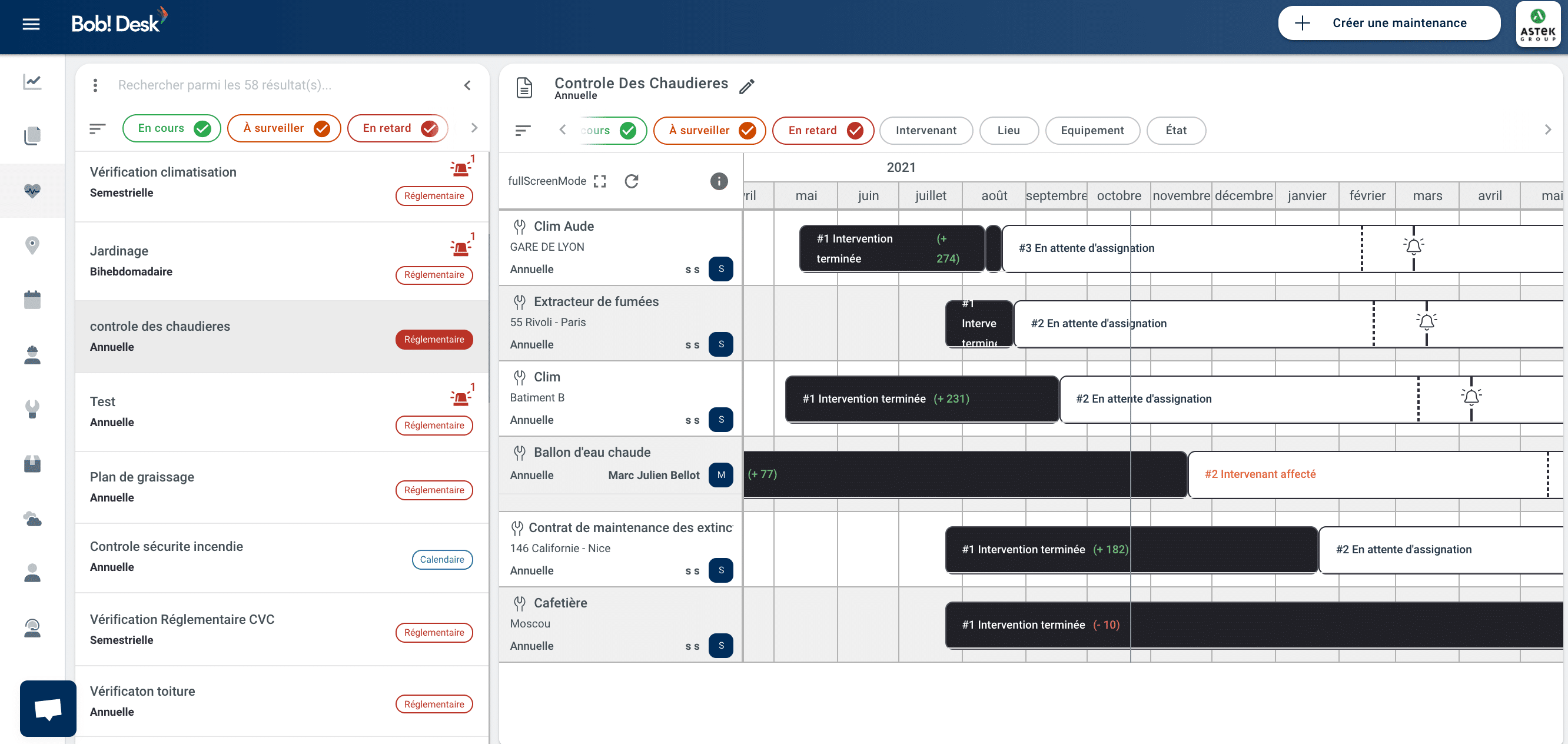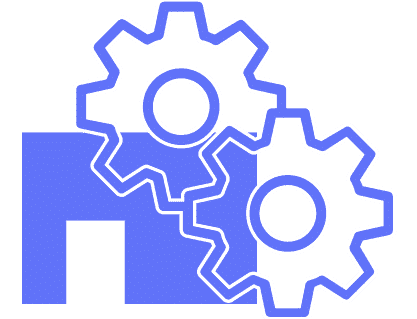 Creation of preventive maintenance
By location or by equipment, you gain in follow-up time but also in efficiency. Your teams are always one step ahead!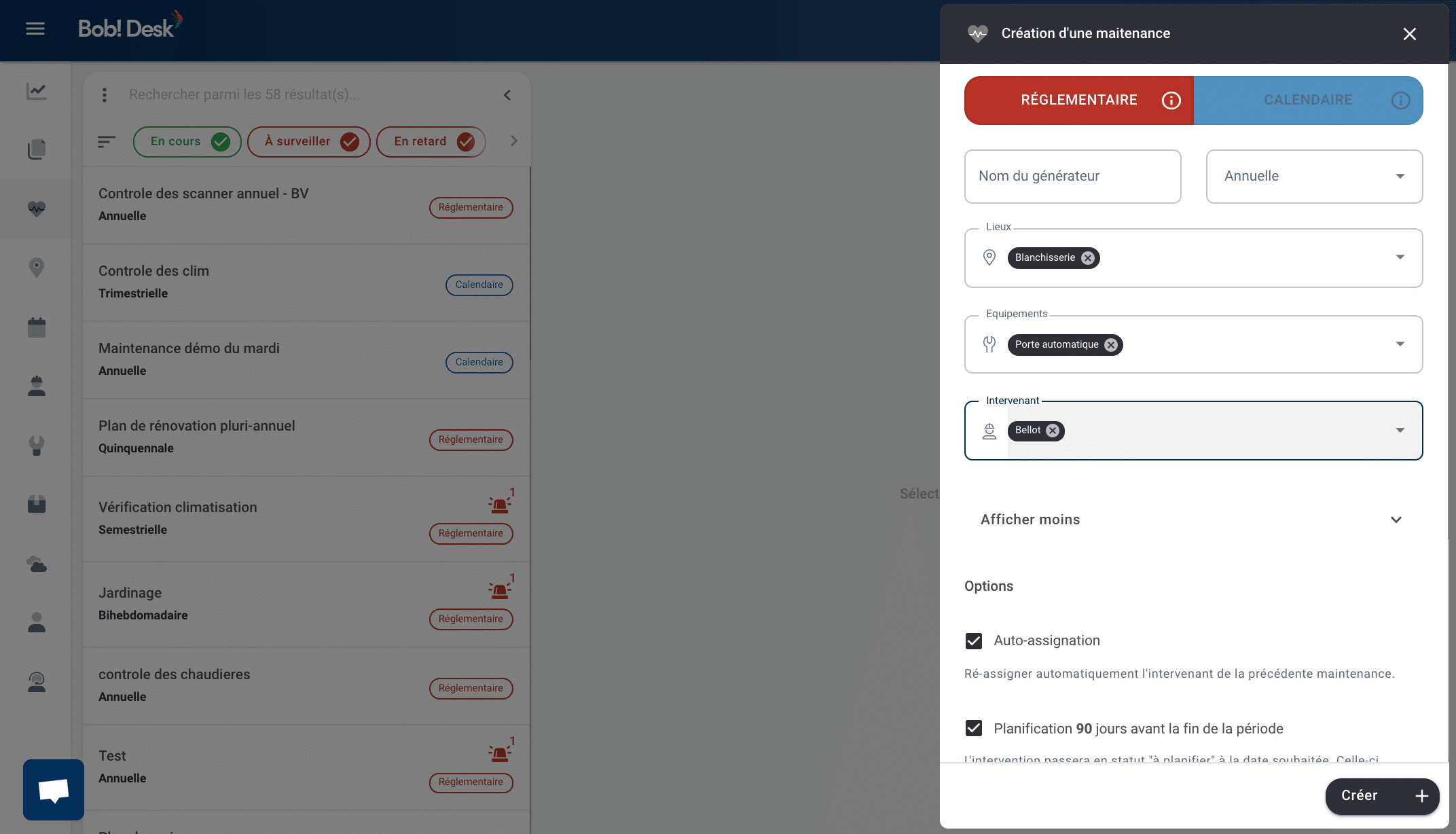 Site(s) and equipment selection
Periodicity (weekly, monthly, annual, triennial, etc.)
Automatic reassignment option
Adding additional information
Definition of a recall date
Automatic creation of the ticket for the next period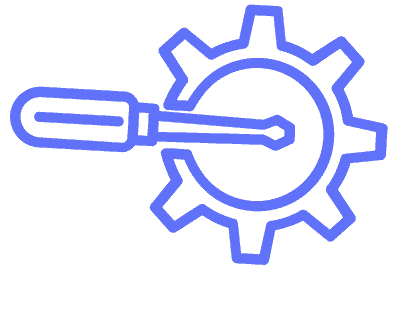 Planning and recall
No more forgetting, no more delayed maintenance, no need to overload your memory, our CMMS takes care of the reminders.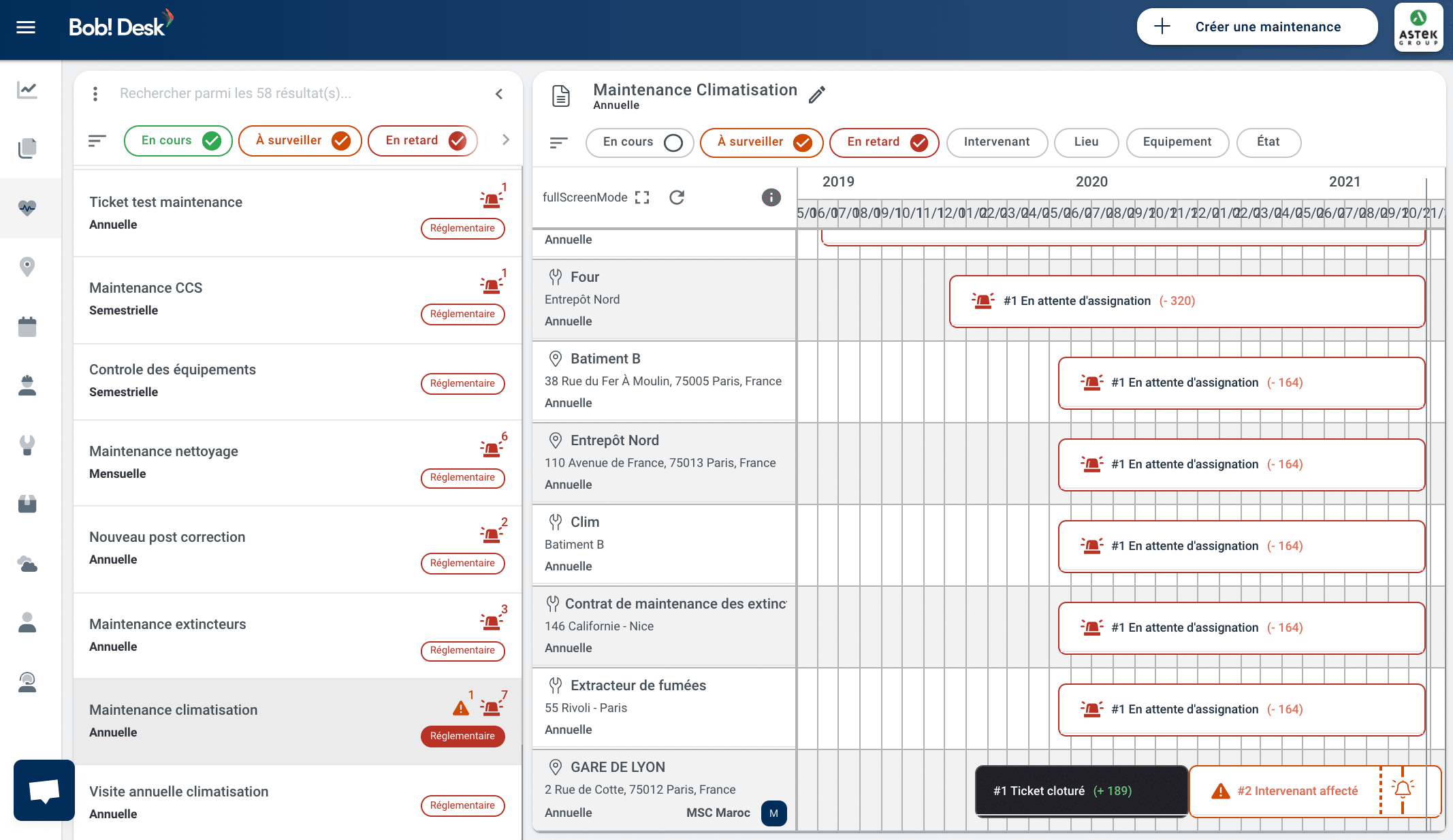 Automatic reminder to the speaker
Automatic reminder to the manager
Customer / technical company interface for viewing or updating
Planning from the calendar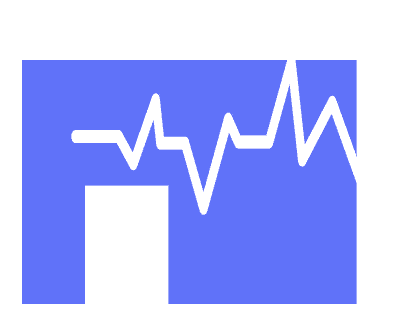 Reserve management
Access a precise view at a glance.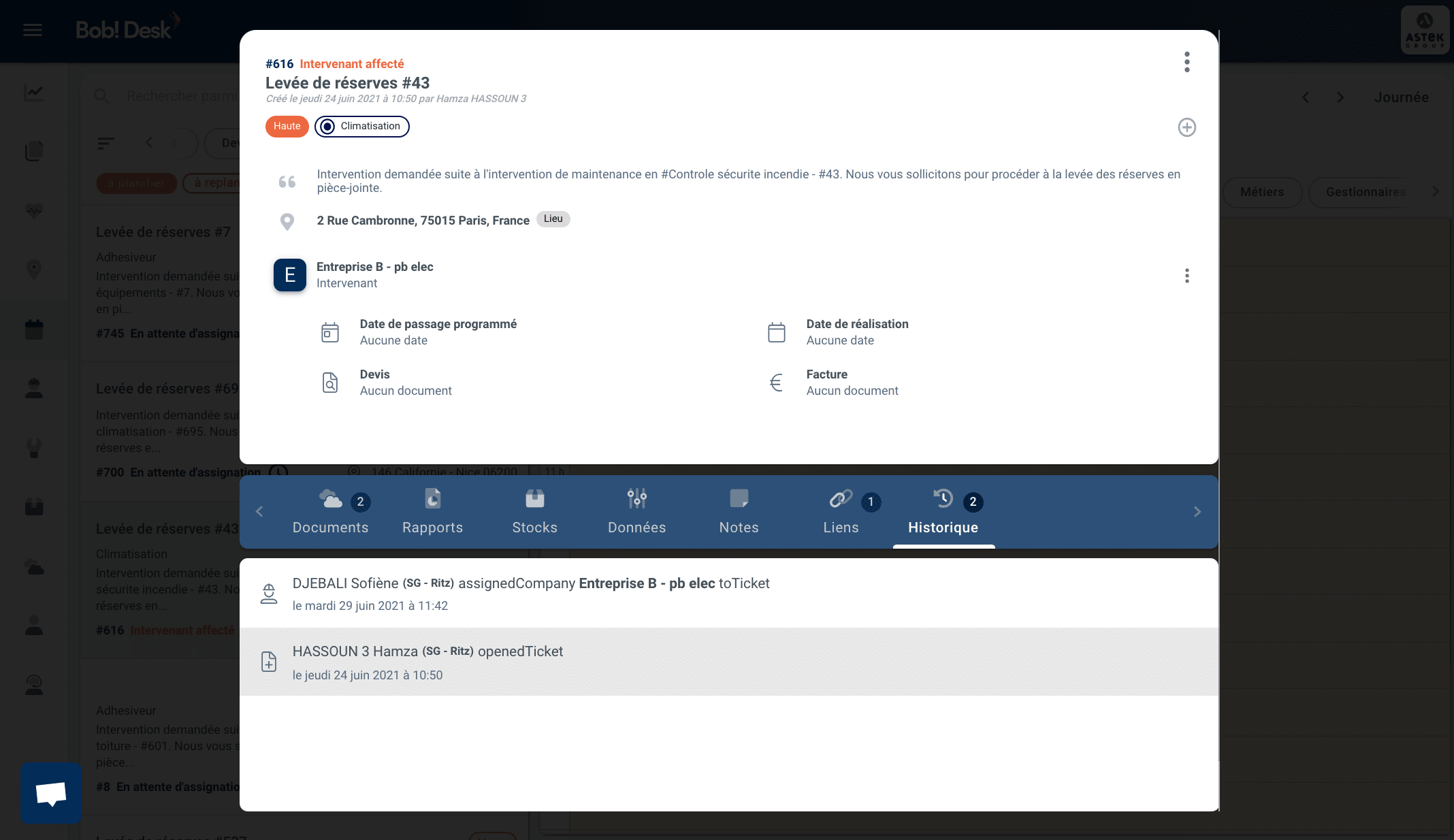 Creation of a report via Bob! Desk
Loading an external report
Identification of reserves
Criticality level (low / medium / critical)
Automatic creation of the ticket for the lifting of reservations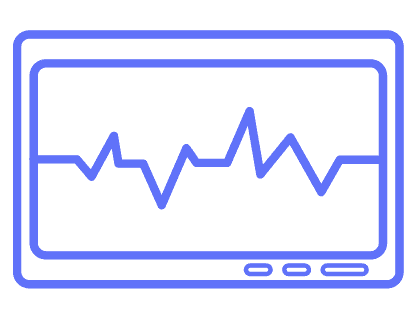 Statistics
Highlight all the performance indicators that are essential to your decision-making!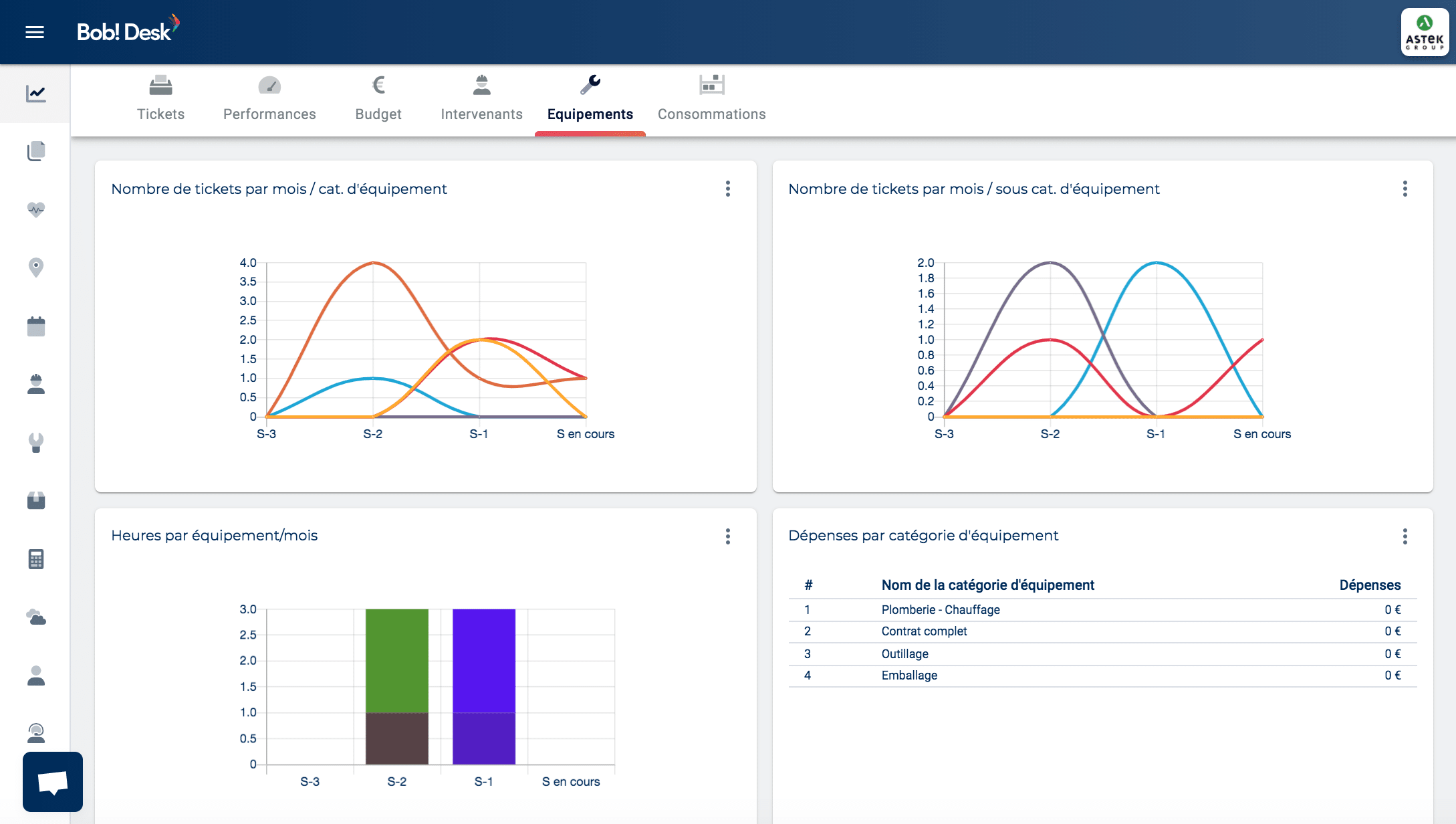 Organization in 4 states: waiting for planning / to be planned / to be monitored / overdue
Maintenance budget and lifting of reserves
Intervening statistics: on-time/off-delay ratio
Ready to create your account?
Saves you an average of 3 hours 20 minutes per week
Allows you to automatically reschedule maintenance
Allows you to track the maintenance history of an equipment
Allows you to have a calendar view of all maintenance
Make an appointment for a presentation of Bob! Desk and ask all your questions: